Thank you for visiting. I'm Linda Banche, and I witty, write sweet/sensual Regency romances with nary a rake or royal in sight. Most stories contain humor, some fantasy, and occasionally a little paranormal or science fiction. But comedy is my love, and I've created my own wacky blend of humor and Regency with stories that can elicit reactions from a gentle smile to a belly laugh.

Like many other romance authors, I read romances for years before I wrote my own. Once I tried, I quickly discovered how difficult writing is. Did I stop? No, I'm persistent--that's French for "too stupid to quit".

I'm a two-time EPICON finalist, I live in New England and I like aerobics and ducks.

So, laugh along with me on a voyage back to the Regency era. Me and my ducks. Quack.

For my very latest news, here's the link to my blog.

If you would like to join my mailing list, please leave your name and email address in my Guestbook.

11/19/2013 A GIFT FROM THE STARS, Book 1 of The Regency Star Travelers is here!

Buy at Amazon

Buy at Smashwords Note, all formats are available at Smashwords.

Buy at Barnes and Noble

Buy at iTunes

Buy at Kobo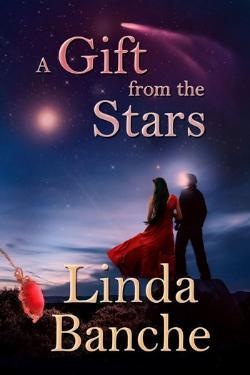 The Regency Star Travelers--Where the Regency and outer space meet with romance.

BLURB:

A gift from the stars can change your life.

Miss Elizabeth Ashby loves astronomy. She especially enjoys her once-in-a-lifetime chance to observe the Great Comet of 1811. However, her excitement vanishes the night an odd-looking meteor proves to be a sky craft which lands nearby. The man who emerges from the vehicle doesn't see her, but as he reenters his craft to fly away, he drops a small red stone.

The stone from the stars glows and sends waves of warmth and something else through Elizabeth. Her incipient cold disappears, her illness-prone mother shakes off her maladies, and everyone else who comes near the stone, which Elizabeth wears as a pendant, feels in the pink of health.

Including Mr. Jonathan Markham, who also saw the strange meteor but was too far away to determine what the object was. Gored by a bull, Jon has been show to mend until he meets the enchanting Elizabeth. Does his sudden speedy recovery emanate from his fascination with the desirable lady? Or something else?

A sweet, traditional Regency romance novel with science fiction elements. 71,000 words. A clean read.

EXCERPT:
Lower and lower the shooting star descended, much too slowly to Elizabeth's way of thinking. From the angle and rate of its motion, the object would likely strike the earth close by. If she could distinguish some landmarks by its glow, perhaps she could find the stone.

She craned her neck back as the meteor soared across the firmament. The unearthly rock blazed with the colors of the rainbow from friction with the air.

Coldness pricked her spine. A meteor that enormous should race through the heavens, shrieking in outrage as its surface pounded through the atmosphere. This one was silent. And the stone—or was it a stone?—sloped down in a leisurely, graceful curve, as gently as a feather floating in a light breeze.

With eerie stillness, the object continued its glide across the ebony sky, looming ever immense as its bulk neared the ground.

She could even make out features. In her experience, meteors were dark, pitted lumps of rock or metal. This one was white, its pointed nose flaring out behind to form a stretched-out triangle, almost like a bird with unfurled wings.

And its size! Her heart in her throat, she jumped up. The thing was larger than a mail coach. And it would fall onto Sentinel Moor beside her house!

Continually slowing, the peculiar entity descended. The object slipped below the level of the high Sentinel Oak across the field, and then behind the top of the six-foot hawthorn hedge separating her garden from the meadow.

Elizabeth took a step to run around the tall shrub. Blinding whiteness exploded on the moor. She threw up her hands to shield her eyes and then tumbled to the ground.


Lightning strikes again! Pumpkinnapper finaled in the 2011 EPIC eBook Awards Competition in the Historical Romance category. After my Lady of the Stars finalled in Science Fiction Romance in the 2010 EPIC contest, I didn't expect to final again. I'm two for two now--both my entries in the EPIC contest have finalled. Thank you, EPIC. Buy Pumpkinnapper here!


Blurb and excerpt on my Books and Reviews page.

Lady of the Stars is a finalist in the Science Fiction Romance category of the EPIC (Electronically Published Internet Connection) 2010 eBook Awards Competition (EPPIE). More information here.

Lady of the Stars, my Regency time travel, is a finalist
in the 2010 EPIC EBook Competition.
Buy here!

For a blurb and excerpt, see my Books and Reviews page.

4 stars from Romantic Times! Review here. (contains spoilers)

41/2 books from LASR! Review here. (contains spoilers)
Best Romance Novels Today at http://www.bestromancenovelstoday.com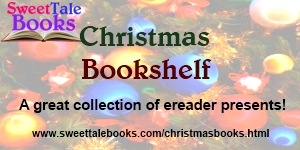 If you like Christmas stories on the sweeter side, there's a whole list (including my Mistletoe Everywhere) with heat ratings at SweetTale Books. Link here or click on image.

Website last updated 2/7/2014

Copyright (c) 2008 - 2014 by Linda Banche